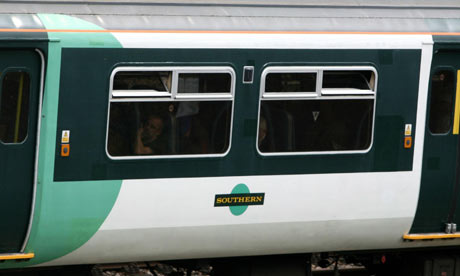 This week, I took a group of students form school (the day job) to a retreat at Kintbury.
Nothing unusual in that - and as usual it was an amazing week - but what was unusual was that I wasn't able to find a minibus. Or, more to the point, I wasn't able to find a driver. I used to drive the minibus myself until the school realised that I wasn't actually legally allowed to. Oops.
Anyway... the lack of minibus, combined with the fact that my car doesn't safely take five people plus luggage, means that we had to take the train. I was initially a little annoyed about his, but it turned out to be one of the most useful and beneficial parts of the whole experience.
You see, it turns out that travelling on a train affords lots and lots of time to chat to your group. This in turn means that you can talk about expectations before a retreat (or whatever you're going to) and also do a bit of useful follow-up work afterwards, finding out how the young people found it and helping them to work through their reactions. The adventures associated with changing trains and figuring out platforms etc also help to bind the group together quite nicely too.
Yep, taking the train has turned out to be a very happy find. It added a lot to our experience and that's why I'm probably going to do it again, even if a minibus is available next time!
Thanks the the wonder of group tickets, it's also pretty cheap too! It cost about the same as a minibus, only took a short while longer, and didn't mean we had to waste somebody's day driving us, or take a minibus out for a week!
N.B. If the title of this post has put a certain song in your head, you can get your fix here!
[image hotlinked from Guardian.co.uk]