Books: Understanding Your Young Teen: Practical Wisdom for Parents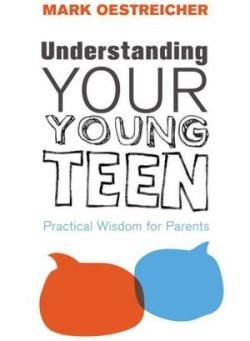 This book is aimed at parents, but will undoubtedly be great for youth ministers too. Mark Oestreicher is a brilliant author. Anyway, this from YouthWorker.com...
There is finally a book that you can feel comfortable handing to the middle school/junior high parent sitting in your office! Understanding Your Young Teen by Mark Oestreicher (Amazon Link) is a concise and thorough read that gently walks parents through the young teen years. His heart for this age group saturates every page as he introduces and explains each area of young teen development and life.
The book starts off introducing the age group, defined as 11- to 14-years-old, then hones in on the key word of this period of life as change. The core chapters of the book follow through explaining each of the changes that are taking place in a young teen's life. The final chapters close the book, helping parents understand young teen culture and with suggestions on responding well to your child. Beyond the exceptional content inside each chapter, the book also includes "A Word to Parents" written by other well-known youth workers on each subject.
If you are a youth worker who is involved in any way in the lives of young teens, I would strongly suggest reading this book and having a few copies available in your office for parents. If you are a youth worker who works specifically with middle school and junior high students, this book and the previous book Middle School Ministry are essentials in your library.