Pope Benedict talks to teens about Christmas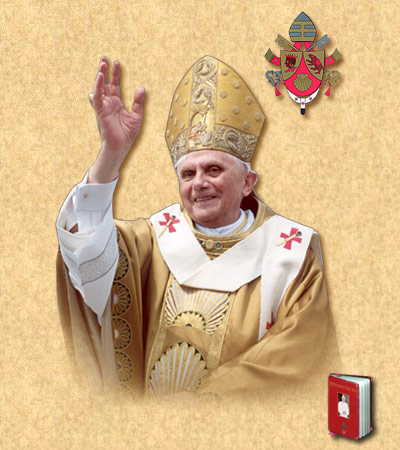 I've just seen this on CatholicYouthMinistry.com... The pope spoke to a group of students a few weeks ago about the meaning of Christmas. Here's a snippet of what he said:
What does Christmas mean to me? Is it really important for my life, for the building up of society? There are many persons in our time… who ask whether we are to expect something or someone; whether we must look for another messiah, another god; if it is worthwhile to entrust ourselves to that Child whom we find in the manger between Mary and Joseph on Christmas night…
We do not need a generic, indefinite god, but the living and true God, who opens the horizon of man's future to the prospect of a firm and sure hope, a hope that is rich with eternity and that permits us to face the present in all its aspects with courage…
God is not far from man, but has descended and has become flesh (John 1:14), that man might understand where to find the solid foundation of all things, the fulfillment of his deepest longings: in Christ (cf. post-synodal apostolic exhortation "Verbum Domini," 10). Patience is the virtue of those who entrust themselves to this presence in history, who do not let themselves be overcome by the temptation of placing all hope in the immediate, in the purely horizontal perspective, in technically perfect projects, but which are far from the deepest of realities, that which gives the human person the highest dignity: the transcendent dimension, being a creature in the image and likeness of God, carrying in the heart the desire of ascending to him.
[Source]