Next time your teens moan about how hard their lives are...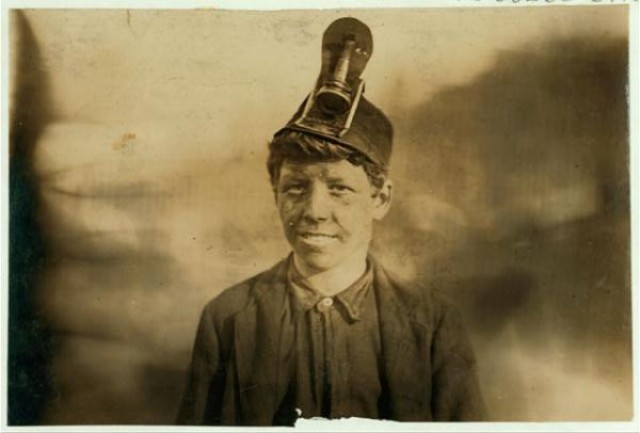 ..tell them about an age when child labour was massively exploited to the extent that young people were forced to work in the mines.
This photo appears along with a few others on the excellent teenage blog, which catalogues teenage culture down the ages. Here's the blurb that appears with them:
These sorrowful photographs by Lewis Hine show the work life of young boys during a time when child labor was exploited. Hine used his camera to document youth at work in an effort to bring attention to the nationwide problem. In mining culture boys were valued for their small statue conducive to low ceilinged environments.
This Photo: A boy named Frank, estimated to be 14 years old, had already experienced much when this photograph was taken: he had worked in the mine for three years, picking and loading coal, and spent one year in the hospital after a coal car crushed his leg.
Go, have a look at the rest...
Despite my rather tongue-in-cheek title, it would be foolish to assume that at least some young people today don't face awful living conditions and awful problems in life. They really do. But we can certainly be thankful that things are at least much, much better for them these days!